New regulation to boost employment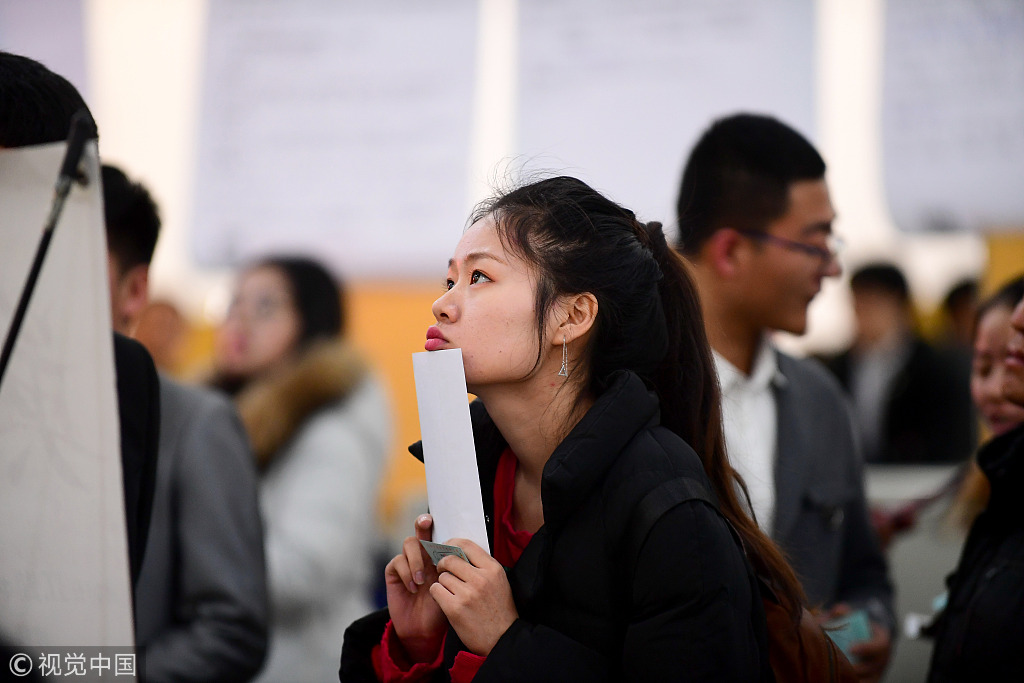 Rules aim to clarify role of government, improve development of job agencies
A regulation governing the human resource market will take effect in October to improve employment agency services, help maintain the rise in job opportunities and boost economic upgrading, senior officials said on Tuesday.
The regulation, signed by Premier Li Keqiang, is the first of its kind since reform and opening-up, said Zhang Yizhen, vice-minister of human resources and social security, at a policy briefing hosted by the State Council Information Office.
For the first time, the regulation aims to improve the development of China's human resource service sector by clearly defining the range of services, behavior norms, management requirements and the role of the government, while attracting the participation of the private sector, said Zhang.
"In drafting the regulation, we have widely solicited opinions online from the public and suggestions from ministries, local governments and industry associations," said Du Yaling, director of the department for social management legislation of the Ministry of Justice.
Changes had been made to the draft based on feedback from employment agencies, companies and their employees and experts, Du said.
Recent years have seen a surge in job seekers, including key groups such as college graduates and migrant workers. More than 66 million jobs were created in urban areas over the past five years.
This year, more than 8 million college graduates are looking for jobs along with more than 4 million vocational school graduates and millions of migrant workers.
Li reiterated that China has the largest human resources in the world and opportunities should be created by using the market to achieve an orderly flow of talent. All regions and departments should take diverse measures to ensure this year's target of 11 million jobs in urban areas is fulfilled, he said at a State Council executive meeting on July 4.
By the end of last year, more than 30,000 employment agencies existed in China, earning revenue of 1.44 trillion yuan ($215 billion) and employing more than 580,000 people, according to the Ministry of Human Resources and Social Security.
These institutions provided services to 31.9 million companies and more than 200 million people in getting jobs or starting their own businesses. They also held more than 220,000 job fairs, provided more than 100 million pieces of employment information and served more than 110 million job seekers.
However, to achieve high-quality development, there is still a gap between reality and expectations, Zhang said. Many job agencies are small and fall short in using new technologies such as big data, cloud computing and mobile internet, she said.
Therefore, a new regulation is vital for improving China's human resources markets, promoting a free and healthy flow of talent and better serving employment and high-quality development, she said.
By Hu Yongqi | China Daily |