US farm exports to China may plummet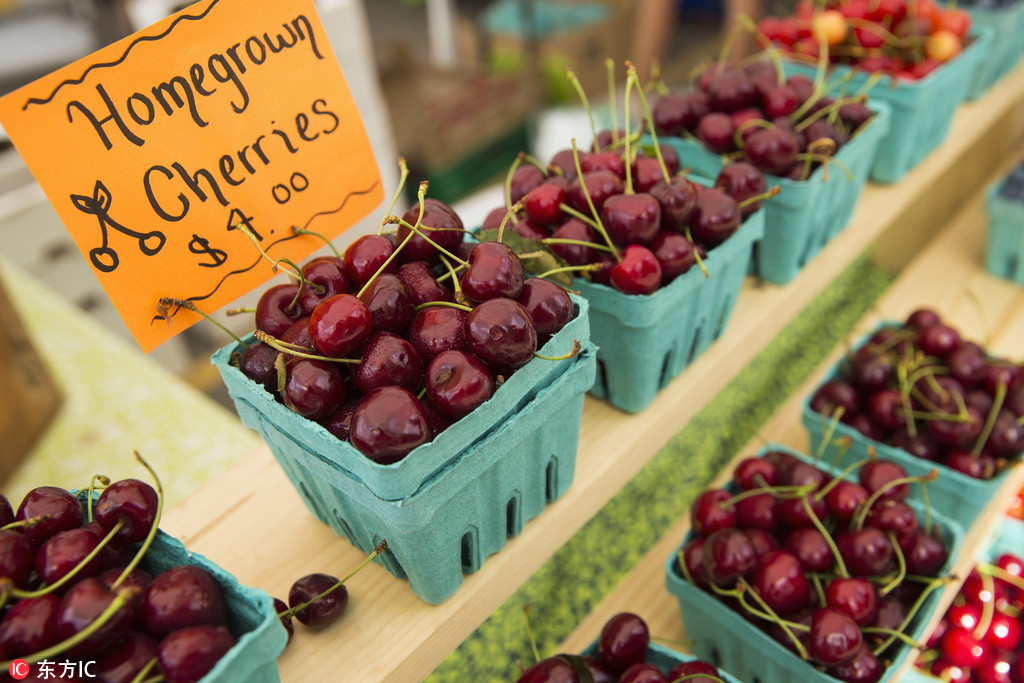 Trade frictions between China and the United States could result in US exports of certain agricultural products to China dropping by as much as 50 percent, according to a Chinese Academy of Agricultural Sciences report.
Levying additional tariffs on each others' goods will have a big effect on US agriculture — the value of US farm exports to China may be reduced by about 40 percent in total, and by about 50 percent for soybeans, cotton, beef and mutton, the report said.
Additional tariffs also would slightly push up the cost of imported agricultural products in China, with the overall price of imported soybeans expected to increase by 5.88 percent, and for cotton, 7.53 percent. Increases in other agricultural products will be small, according to the report released late Tuesday.
Zhang Yumei, a researcher at the academy's Institute of Agricultural Economics and Development and an author of the report, said estimates were made on the premise that major factors affecting soybean production and trade in China and China's major trade partners remain unchanged.
"The actual impact of trade frictions between China and the US on China's imports of agricultural products from the US is affected by many factors, such as the change in trade policies, stocks of agricultural products in the US and production in other countries."
In the long term, China can eliminate negative effects on agricultural imports caused by additional tariffs from the US by measures such as diversifying its import sources, increasing trade with countries involved in the Belt and Road Initiative and increasing domestic cultivation, she said.
However, "resolving trade disputes through negotiations is still a win-win measure," the report said.
China announced on June 16 that it would levy an additional 25 percent tariff on 659 goods worth $50 billion from the US, including agricultural products such as soybeans, pork, beef and certain kinds of vegetables and fruits in response to US plans to impose tariffs on $50 billion in Chinese goods.
The tariff will cause a price increase of 25 percent for some agricultural products imported from the US, including soybeans, a major agricultural product in the US, Zhou Xiangyang, an assistant researcher in agricultural economics at CAAS, said.
About 60 percent of all soybeans exported by the US go to China, he said.
"This will result in a decline of soybeans imported from the US by China, and China may turn to other countries, such as those in the Belt and Road Initiative, for substitution and reduction of risks."
Agricultural authorities in China also have been encouraging farmers to increase cultivation of soybeans, and this will help narrow the supply gap, he said.
China is the world's biggest importer of agricultural products, and more imports from emerging countries are expected to prevent risks, according to the Ministry of Agriculture and Rural Affairs.
By WANG XIAODONG | China Daily | Updated: 2018-06-28